U.S. President Donald Trump stated anti-Semitism needs to be defeated and referred to as the Holocaust the "darkest chapter of human historical past" in a video deal with on Sunday, following two missteps by his administration concerning statements about genocide throughout World Battle Two.
"The thoughts can not fathom the ache, the horror and the loss. Six million Jews, two-thirds of the Jews in Europe, murdered by the Nazi genocide. They had been murdered by an evil that phrases can not describe, and that the human coronary heart can not bear," Trump stated in a speech to the World Jewish Congress Plenary Meeting in New York on Yom HaShoah, Israel's Holocaust Remembrance Day.
"On Yom HaShoah, we glance again on the darkest chapter of human historical past," Trump added. "We mourn, we keep in mind, we pray, and we pledge: 'By no means once more.'"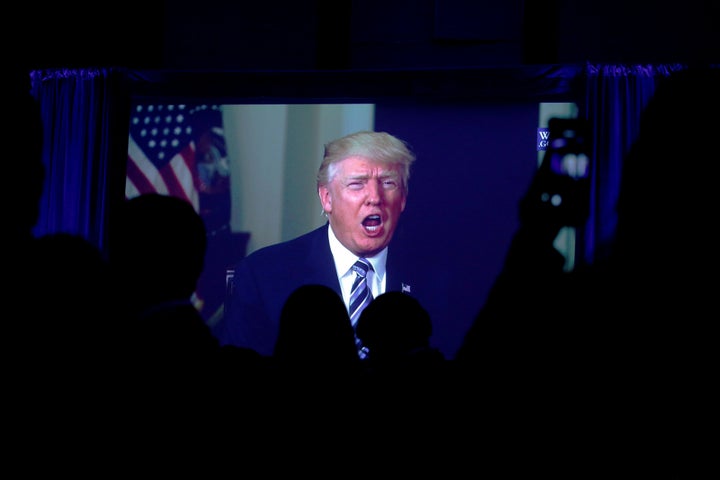 In January, on worldwide Holocaust Remembrance Day, a Trump administration assertion failed to say Jews, the overwhelming majority of those that had been killed in focus camps beneath Nazi dictator Adolf Hitler.
Earlier this month, White Home spokesman Sean Spicer triggered an uproar when he stated Hitler didn't sink to the extent of Syrian President Bashar al-Assad through the use of chemical weapons.
Spicer later apologized after his feedback aroused criticism on social media and elsewhere for overlooking the truth that tens of millions of Jews had been killed in Nazi gasoline chambers.
Trump's four-minute message included somber references to Jewish struggling within the Holocaust, a dedication to help Israel and a rebuke of prejudice and anti-Semitism.
"We should stamp out prejudice and anti-Semitism all over the place it's discovered. We should defeat terrorism, and we should not ignore the threats of a regime that talks brazenly of Israel's destruction," Trump stated in an obvious reference to Iran.
(Reporting by Julia Edwards Ainsley; Enhancing by Peter Cooney)